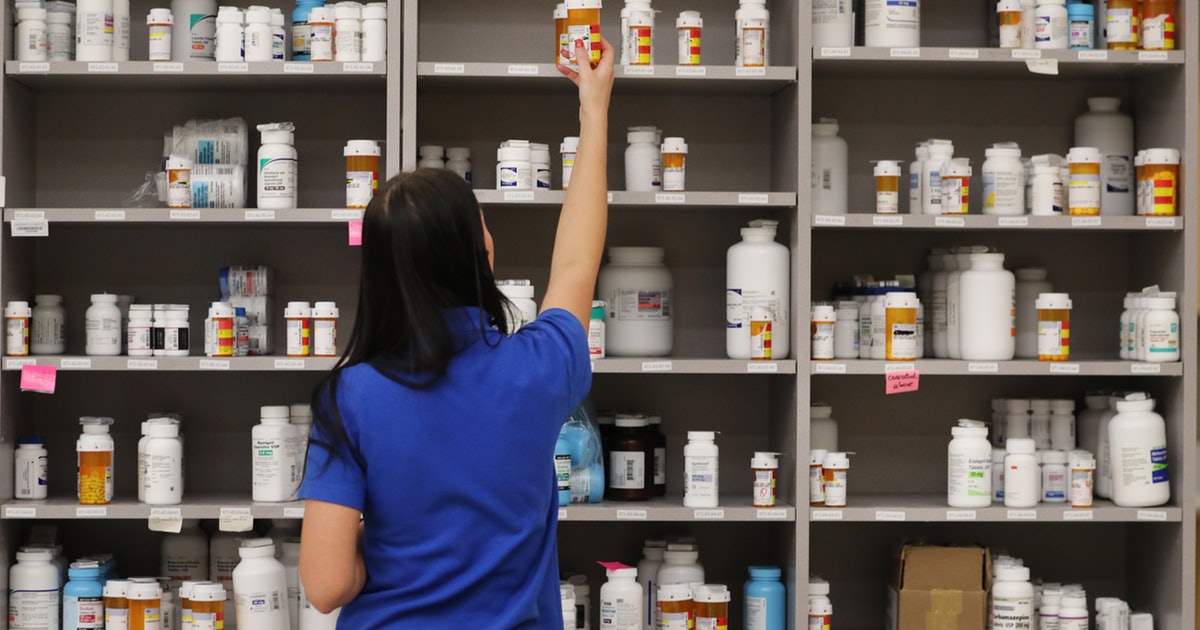 Writing essays can be difficult for some students. Creating an impressive pharmacy personal statement is a challenge. It's hard for many people to do the following:
Come up with an interesting subject;
Organize important information;
Make reasonable conclusions;
Grab readers' interest;
Reflect related skills or a life experience.
All that can make any student nervous and anxious. Think about the pressure of applying to any institution. Admission officers expect you to write an interesting 1-page essay on relevant subjects, express your interest in the field, and describe your story to let them know you better. Use effective tips to overcome this challenge.
Why is It so Important?
Realize the role it plays in the future career of pharmacists and take your pharmacy school personal statement very seriously. There are many people who want to pursue this career. Most of them have high test scores, good grades, personal achievements, and other strong sides, but only a few of them capture the attention of admission officers.
Use your pharmacy personal statement as a chance to succeed. It should present your personality to the committee. Make sure that it turns uninteresting information, such as awards, grades, courses, and test scores into prominent traits of your individuality. Your personal essay for a pharmacy school should highlight not only your academic accomplishments but also show you as an asset to its community. It makes your application noticeable.
Why Consider The Target Audience?
Pay close attention to your target audience because you submit a personal statement to study pharmacy to admission officers who will read and evaluate it. They spend only a few minutes of each application. That's why your paper should stand out. They analyze not only a personal statement, but they also check science GPAs, research projects, letters of recommendation, transcripts, etc. Officers search for candidates with these basic traits:
Strong analytical skills;
Critical thinking;
High intellect;
The ability to learn fast;
Suitable personality for helping people.
Your pharmacy application should leave a lasting impression.
How to Write the Best Admission Essay for a Pharmacy School?
To submit a winning personal essay to the chosen pharmacy school, make sure that:
It contains a catchy introductory paragraph;
You use a strong opener;
It includes a lot of self-reflection;
You get a second opinion.
The Role of an Introductory Section
The introduction plays a decisive role because it can either grab readers' interest or ruin your application success. Write it when the main body is ready. This paragraph serves many important functions, such as providing the audience with a short plan of what you will tell them further.
Why Use Attention Grabbers?
Use catchy attention grabbers in your opening lines or sentences to add more color to your paper without overdoing with intrigue. Opt for neutral starters if you share a really meaningful experience.
How to Impress Your Admission Officer?
"Before I answer this I'd like to state upfront that there are three hurdles that applicants must clear to gain admission to the top colleges. So bear in mind that you can't focus on just one quality for your candidacy at the expense of others.

This said, most admissions officers to whom we have spoken agree that demonstrating fit is the one quality that most impresses them when reviewing applications. This means showing the school that you understand what makes it unique as well as what you have to offer and, consequently, why you sincerely want to attend that school.

Far too many applicants view the admissions game as purely numeric. Smart applicants realize they need to put 100% of their best effort into each stretch school they target. Consequently, they understand why it is better to apply to 10 schools with each application reflecting 100% of their best effort than to get stretched too thin and apply to 20 schools with each application only reflecting 50% of their best effort.

So, in conclusion, be sure to spend the time to demonstrate a strong fit with each stretch application you submit. Quality will triumph quantity every time."

By admission consultant David Petersam.
Your Self-Reflection
The best application to a pharmacy school involves a lot of self-reflection, sincerity, and honesty to make it easier for readers to relate to it. You may find it hard to share your life experiences and feelings, but it's something you need to do to stand out. Don't go overboard.
Get a Second Opinion
Ask other people (your friends or family) to read your final draft and share their opinions. Their advice can help you transform a mediocre paper into a brilliant and winning one because they encourage you to look at it from different angles. Otherwise, you may revise your essay many times in vain.


Dos and Don'ts of Creating The Best Essay of This Type
If you lack enough experience in this field, look at dos and don'ts because they will guide you in the right direction. What should you do?
Start early to set aside enough time to complete all stages;
Keep the target audience in mind;
Use a correct structure;
Organize all ideas to keep readers' interest;
Use proper punctuation, grammar, and tone;
Mention future goals;
Reveal your true personality;
Edit and proofread a final draft a few times.
Don'ts
What are the things that can ruin your admissions essay?
Repeating the same ideas (they make your application to a pharmacy school boring and weak);
Including a tangential discussion;
Being in a hurry;
Exceeding a word count;
Making excuses;
Using redundancies and fillers;
Expressing your viewpoints on controversial topics;
Underestimating the chosen profession;
Making your pharmacy school statement too emotional or personal;
Listing irrelevant achievements.
What is a Key Secret?
Take into account the basic criteria that define the overall success of your pharmacy school application:
Sincerity;
Appropriateness;
Time management.
Check Compatibility
The key secret of writing a successful application is to convince admission officers in your interest and dedication to the chosen specialization. How can you do that? Tell them about the impulse that led to this decision. Explain your desire to pursue a pharmacy career path clearly to let the committee understand your reasoning and logic behind it.
Know why you want to prosper in this profession. Give the answers to some basic questions to determine the following:
What attracts you in this field;
Why you decided to be a pharmacist;
What inspires you to study hard;
The life event that spurred you to choose this career;
How you differ from other applicants.
Final Words
Your admission essay is a great chance to show who you really are and focus on your positive traits. What if you can't write it yourself? Get expert help not to compromise your academic future. Hire professional personal statement writers to do this job and let them help you succeed and submit an impressive application with ease.