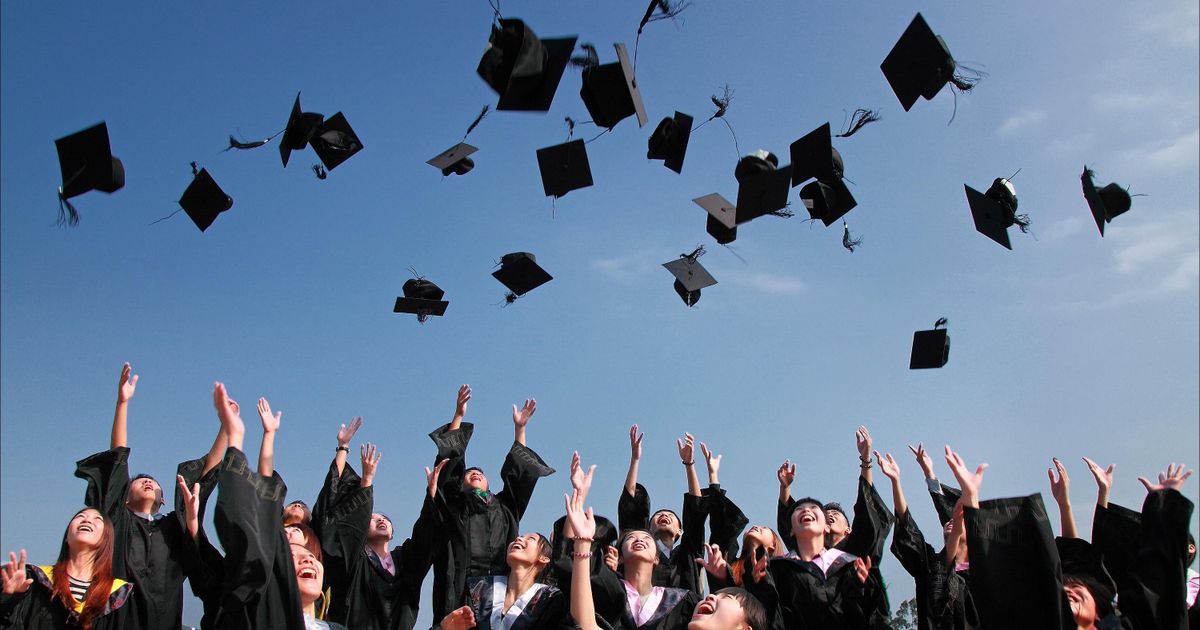 Writing a personal statement for graduate school is a mandatory step for students who want to enter a particular field of study and become a professional within your discipline. No matter if it's dental college or physics - you have to know your field well. Let's find out why this essay is crucial for your graduate school application, the key elements of this paper, and how to create the top-notch personal statement good enough to enter any world university.
What is Personal Statement for Graduate School?
The significant difference of this essay is an individual attitude. You may describe your motives to become a scholar, tell about your skills, highlight your knowledge in the particular field. It is an excellent way to convince others of your ability to work hard, overcome obstacles, and become a grounded professional. To succeed with a personal statement, you should follow some rules and add your own experience. Professional language is a must to this kind of academic paper. It helps to prove your qualification in scholarship.
If you wish to enter grad school, you have to be ready to extra academic load and challenging tasks. This paper must include examples of your ability to deal with challenges. It should be persuasive and emotional.
Major Elements of Stand-Out Personal Statement
Each graduate school has specific requirements for this type of essays. It depends on the chosen program and admission committee. But some features are important to all graduate schools. You need some time to prepare and learn about the essential elements that will level up your writing.
Tell your story. A personal statement for graduate school is a kind of autobiography. You may show your character traits related to a future career, describe your experience that helped to improve your professional skills. You may also add a few jokes if it is necessary.
Show your strong writing skills. This piece must be written coherently and expertly; don't forget about grammar, punctuation, and capitalization because it proves your high competence.
Highlight your individual motivation to enter grad school. Explain why this step is vital to your life and career; what reasons motivate you to apply, why the particular program is your passion. Be sincere and competent.
What to Avoid?
This kind of essay is less formal because includes personal elements about your goals and experience. But some things are unnecessary if your aim is to impress professors.
Don't use broad statements that tell about your childhood or general items.
Avoid clichés because it is not about someone's life and experience; it's about you and your ability to become a good scholar.
Don't describe all your accomplishments. Be concrete and choose a few statements that can explain the essential things about your experience and achievements.
Step-by-Step Instruction on Personal Statement Writing
When you know the purpose of your paper and have enough knowledge and skills in the particular field, it is easier to combine and arrange needed information. You must be prepared beforehand to succeed in this academic writing. It is your chance to impress an admission committee and make a considerable step to your future career. Therefore, we provide some essential stages of personal statement creating and give you quick tips that can simplify the process.
Learn the Instructions of the University.
The truth is that various universities have different rules related to this kind of task. Some of them want a formal academic paper with the focus on research interests. Others require informal personal paper that uncovers your abilities to cope with issues and be steady in your purpose. You have to find materials related to the paper in the particular university and explore them before writing.
Moreover, some universities provide the list of questions you must answer in your personal statement. It is a good prompt for students. Such items usually are focused on your previous experience in the field of study, reasons that pushed you to become a scholar, why you want to enter the particular program and more.
You may also find the requirements for the number of words, headings, spacing, and paper format. It is crucial to carry out such recommendations otherwise you have a risk of rejection. Moreover, such type of essay must be free of plagiarism, and all your rights for this paper are reserved.
Start Beforehand
This academic piece is essential to your education, and it requires a lot of time as well as other applications to graduate school. Thus, you have to start working preferably in a few months before the due date. You'll need some time to arrange your thoughts and ideas. Of course, if you have only a month to complete the work, you may also be on time, but you will have to work hard every day. Therefore, we recommend starting earlier.
Define the Reasons You Want to Apply
This stage is crucial because you have to convince the committee you are the perfect candidacy to enter the particular university. They want to see self-confident persons who know exactly what they want and why they choose the scholarship. In your statement for graduate school, you should highlight the studying program of your interest, the way you develop your skills and knowledge, your personal goals that lead you to graduate school. If you don't have the complete answers right know, make a brainstorm. It will help you to arrange your priorities; fresh air is an excellent space to do it.
Make an Outline
Now it is time to start writing. Sometimes even skilled authors can't write the first sentence. Therefore, you may create the outline of your paper at first; choose the most convenient way. Some people like to draw it using blocks and bright colors, and others create the list of all ideas and a rough draft of the elements they want to include. You may begin with your personal story. Use narrative style and tell about your passion and motivation to study in the particular field. In the body part, try to focus on your experience and extend knowledge of the subject; describe your professional achievements and goals of your future research. A conclusion has to summarize your priorities and abilities to study in the particular university; explain why it is essential to join the institution and how you are going to develop its programs.
Make a Draft
Now you have a proper outline of your essay to start working. Try to be convincing in your thoughts and conclusions. Remember that the writing piece should have comprehensive paragraphs explaining the particular idea or answer the exact question. Don't go overboard with the length of your paper. Some universities have strict rules about it; if not, try not to exceed 1000-1300 words to be efficient and precise in your writing. If you have doubts about the introduction paragraph, skip it afterward. Go back to it when you know exactly what aspects you should mention at the beginning.
Don't Forget About the Third-Party Opinion
It is useful to show the paper to someone who can evaluate it and give you proper feedback. You may give it to your parent or mentor. Ask them to show you statements, phrases, and ideas that look awkward or unclear and require editing. Moreover, they will give you a feedback about the stylistic and technical appearance of your statement for graduate school. If you search for professional assistance, you may apply your work to specific academic online service that works with various types of writing. All you need is to send your draft via email.
Proofread and Polish Your Academic Piece
Use the suggestions of your editors and make some changes. Thoroughly check grammar and punctuation as well as other essential aspects like headings, paragraph length, page numbering and more. It depends on the requirement of the particular university and program you want to enter. Read each sentence a few times to polish your text and don't miss any mistake. After proofreading, give the final draft to your mentor or tutor; they would help you to improve your writing and add something important to it if you missed it.
Final Thoughts
Your personal statement for graduate school must be stand-out and convincing compared with other admissions. Don't use generic templates of a standard essay. If you wish to enter graduate school, you have to show your sincere interest and passion to studying and research. Such paper is the essential part of your application. Be very serious about it. Start working early, collect all necessary facts from your professional experience, determine the outstanding achievements, and brainstorm initial ideas essential to your application paper.
Professors appreciate the sincere interest and support those students who are not afraid to work hard, can overcome obstacles, and have enough knowledge in the particular field. Therefore, you should uncover your personality and emphasize the reasons they should approve your entrance to the graduate school. Use all the recommendations and add something special to your writing piece. Remember that your primary aim is to impress the admission committee and prove that you are good enough to enter the graduate school.