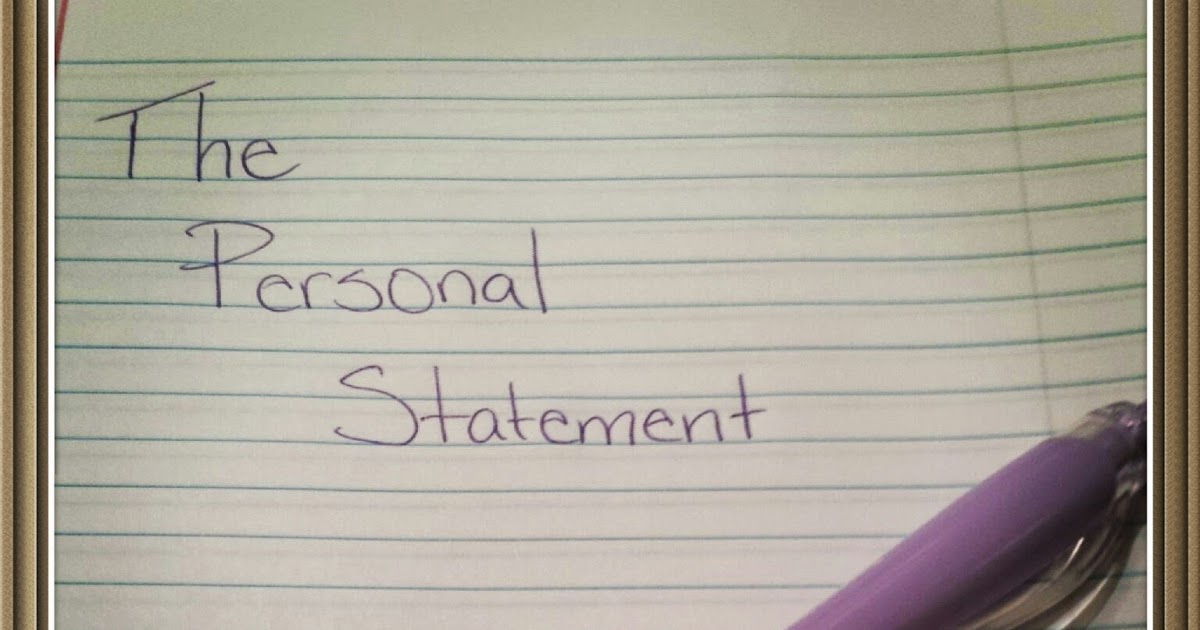 Writing personal statement is an important task for every applicant; this piece may decide the fate of a person. There are two reasons why this kind of writing should be prepared carefully. One thing is that it is your chance to get your application out from the crowd of your competitors. Another thing is that personal statement enables you to emphasize your strong sides and demonstrate school achievements.
You may choose a program that does not coincide with your previous education. You may not have specific work experience or just lack a few points to be accepted by the admission committee. A statement will help to properly submit this information and make the emphasis on your strengths. The question of how long should a personal statement be is not relevant at this point. It is more about paper contents and message you want to share with people.
Personal statement writing is a very difficult and important task which you should approach with the utmost seriousness to achieve the desired result. Apart from discussing all the strengths of yours, a personal statement is to be written in compliance with certain rules and contain no grammatical or punctuational errors. Let's elaborate a formula of the successful personal statement writing together.
Discover how to write a statement of purpose to impress the admission committee; write a winning essay that catches the reader's attention from the first line.
What Questions Should Your Paper Answer?
Those asking how long should a personal statement be should pay attention not to the word count of a text but to its contents. Of course, it is never a good idea to write a long and boring text. Dropping a line about your character will not bring success to you as well. Good personal statement should be succinct and serve its particular purpose - show yourself from good side. One page will be enough. There are some basic questions which an effective statement should answer; list does not define the structure of the text; it helps you decide what to write about.
Why Have You Chosen This Course?
Why are you interested in this subject/ course/ scientific area;
What has influenced your choice;
What have you already learnt about this course?
How Does Your Education Relate to This Course?
Do you have any knowledge of the subject acquired during previous training, preparation of scientific work or project;
What are your academic achievements in this field;
Have you received any scholarships;
Do you have any skills that will be required in this course?
What Non-Academic Experience Related to the Chosen Specialty Do You Have?
Do you have an interest in the subject, and how did it come about;
Do you have any hobbies;
Do you attend extracurricular activities related to the chosen specialty (for example, working in the student newspaper (to those who got accepted on a journalism faculty)?
If you are looking for top 20 tips to write a winning MBA essay, find a full guide here.
What Personal Traits Would You Like to Point out?
The list of qualities required to be mentioned depends on the chosen area; it is important not just to list your traits but to provide evidence to the reader. Confirm statements with facts. Do not think how long should a personal statement be, focus on a different thing - content development strategy. It would a good idea to write about your participation in research projects. Publications in the scientific literature, victories in professional competitions, startups you've initiated, volunteer activity is also good content to add.
There are five universal traits, which admissions will pay attention to in personal statements of those applying to postgraduate programs. Among them are the following ones.
Ability to work independently;
Communication skills (oral and written);
Punctuality;
Ability to manage time effectively;
Determination and perseverance.
Why Did You Choose This University?
Are there any specific tutors/ professors you would like to work with;
Do they specialize in areas which interest you;
What attracts you in the course;
What do you think makes this college/ university different from others (outstanding research, quality of teaching, internships involving international companies, etc.)?
At this point, it is important that you do not repeat information you read on the official website of the educational establishment you are applying to.
What Are Your Career Goals?
It is not necessary to have step-by-step plan. It is important to show that you have an idea about your future career and you understand how the course will advance you in achieving these goals. Such an approach will prove your sense of purpose and professionalism.
How to Organize a Personal Statement Correctly?
If you are following standards on how long should a personal statement be for grad school, remember an order of contents matters. It is important to ensure a person read your essay down to the last word. That's why we advise you to start with the most interesting facts at the beginning of the paper. There are some other pieces of advice on how to arrange contents in your writing:
Strive to put the facts logically in such a way that the reader can see your development.
Separate text into paragraphs; use transition words to move from one paragraph to another. Make each paragraph of your paper a mini-story with an intro, body and a logical solution.
Add a hook to the intro. An opening paragraph is exactly the part of the paper that should interest a person to read your writing further. Make it interesting: use quotes, unusual fact, open questions.
The conclusion is no less important part of a paper - it should leave a positive impression of the text. You do not need to sum up all the contents; use this space to more fully describe your goals and motivation.
Edit the paper in several steps. First, just write the draft; after a day or two, you should read it and make edits to the content. Recharge your energies and check your writing for grammatical or punctuation errors.
What are other things to write in your personal statement to stand out - discover a full list here.
Final Say
Of course, a personal statement is aimed at showing an applicant from the best side. We advise students to always write honestly and objectively about themselves. Try to find a balance. It is a way to "sell yourself" as a student, to win a good reputation, and build a good career. You should not confuse it with a fairy tale of a purely marketing instrument.
This paper is one of the most important documents submitted by applicants upon admission to colleges or universities. That's why it is necessary to prepare the text in advance. You can involve experienced specialists to write it to you. In the second case, you will receive a ready-made piece in your email box immediately.