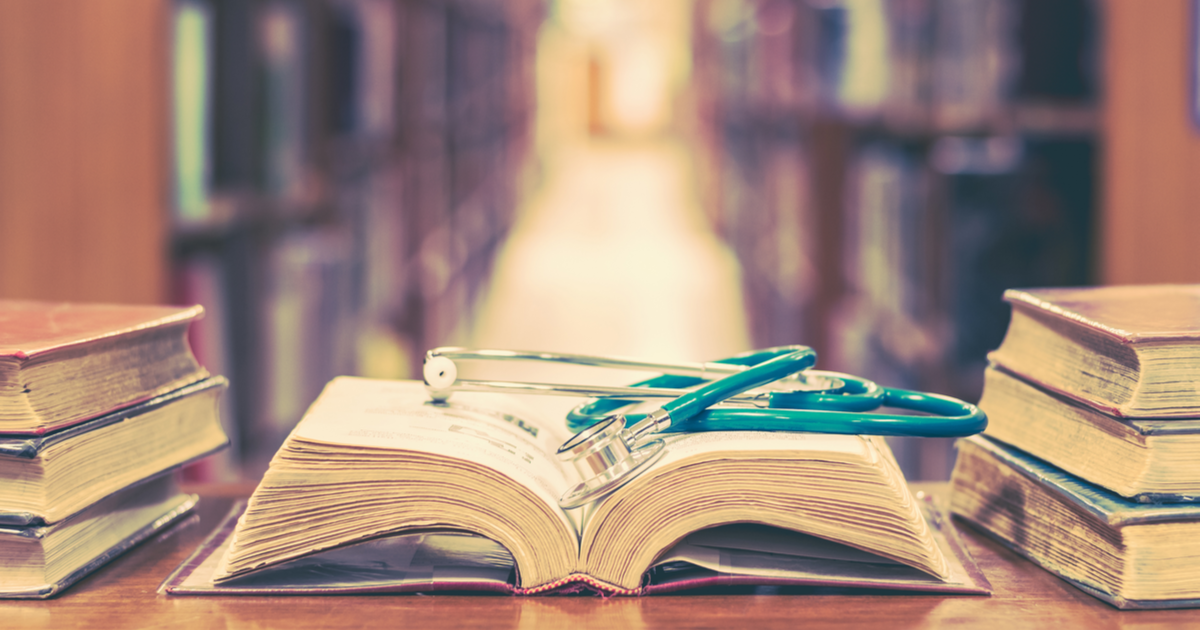 There are more than 120 medical educational institutions in the USA, each having their particular medical school requirements and the procedure of undergraduate students enrollment. Candidates are to provide a bundle of documents and to undergo a series of interviews in order to have his application considered and either approved or rejected. Want to know what documents are to be provided to the admission committee? Need detailed explanation of the entire educational process in the field of medicine? Read further - we have collected all the precious data in all-in-one guide and will advise you on admission essay writing.
Medical Education in the USA
Although there are more than one hundred educational institutions throughout America, far from all of them are prestigious and provide top-level medical education. At this time, the most highly qualified universities with the possibility of prospective employment are the following ones:
University of Rochester;
Oregon University of Medicine and Science;
University of Iowa;
University of Minnesota;
University of California, San Diego.
So if you aim for acquiring medical education and take the college courses, find what faculty options each from the above offer.
The Process of Obtaining Medical Education in the USA
Medical education in the United States takes an average of 11 to 16 years of study. It involves 4 years of study for obtaining a bachelor's degree, 4 years in a medical school, as well as 3-8 years of secondary specialization in a particular area. What is more, you need to get all the necessary licenses under the law and undergo continuous professional development in order to become a practicing doctor. Enrolling in medical school requires from the applicant to have a sufficient number of academic hours in subjects such as mathematics, biology, chemistry, organic chemistry and physics. These are the prerequisites. Otherwise, the chance of you being accepted is minimal.
Dental school personal statement writing is easy and fast with this writing requirements and tips.
Complete medical education in the United States includes study in a university, medical school, and residency:
Studying at the university takes about 4 years;
Medical school takes 4 years to complete, with students attending lectures and laboratory work for 2 years and undergoing clinical practice during the next 2 years;
Residency lasts from 3 to 5 years.
The traditional educational process covers the following steps:
In the first year, students receive a general education program;
During the second year, the following subjects are studied: Anatomy, Pathology, Pharmacology, Physiology, and Biochemistry. Students carry out practical lab work in the anatomical laboratory to know everything about the cell composition.
The third year (each semester) implies a curriculum with a clinical practice, where a student consults patients under the supervision of an experienced physician. The practice is conducted in several departments of the hospital: Therapy, Pediatrics, Obstetrics, and others. The student's work includes data collection (anamnesis) and a proposed treatment plan development.
The fourth year presupposes the deepening of clinical practice. Having tried working in different departments, a student can choose one direction for his future education.
After graduating from a medical school and passing all the state exams, a graduate enters the residency, the so-called postgraduate hospital training, based on results of the final certification. The admissions committee selects the best students who excelled during their studies or participated in volunteer programs.
Upon graduation, the educational institution issues a major diploma - MD as a requirement. In some schools, there is even an innovative system of "double diploma," doctor of medicine and doctor of philosophy (MD / RhD). To obtain this type of diploma, a student is to study for 7-8 years. According to statistics, 90% of students receive a "single diploma," awarding them the title of doctor of medicine. After going through all the stages of training, you can officially work as a doctor in the United States.
How the Process of Admission to the US Medical School Is Organized
There are different medical school requirements depending on the establishment you are applying to. The admission process is quite complex in the USA. The American Medical Association (AMA) plays a key role in determining the admission process. The AMA website has a university application system. In addition to the diploma and recommendation letters, you must pass the MCAT - a special standardized exam. If you succeed with the above, can enter the final stage of admission - an interview. Learn further what it takes and what requirements are set for all applicants.
Info to Be Provided prior the Interview
The average credits in natural sciences and mathematics (GPA);
The average scores in all subjects, including English (GPA);
MCAT result;
Recommendation letters;
Volunteer work in health care, if any;
Motivation letter;
Medical experience, if any;
Volunteer work not related to medicine, if any.
Data Checked After the Interview
Results of the interview;
Recommendation letters;
The average score in the Natural Sciences and Mathematics (GPA);
Voluntary work (especially in the field of health care);
MCAT Result;
Opening essay;
Experience (related to medicine).
The final decision is made based on calculus of all the credits and the establishment of the level of student's specific skills. As an addition, the committee pays attention whether applicants meet each and every official requirement. They note down if the one completed accredited premedical courses on Psychology, Humanities, and Social sciences, such as Sociology.
Do not know how to write a pharmacy personal statement? It is time to check out our expert recommendations and a list of requirements you are to adhere to.
Documents for Admission to the US Medical School
Apart from the above general information, the admission committee needs to receive the following minimum of basic documents upon your apply, including:
High school diploma;
Rating transcript;
Diploma of pre-medical study or specialized secondary education in the field of health (recommended by most universities);
Bachelor's degree (for admission to the magistracy);
Certificate of IELTS or TOEFL language exam;
MCAT certificate (as required by the school);
PCAT certificate (for admission to pharmaceutical departments);
CGFNS certificate (for nursing students);
NBDE certificate (for admission to dental offices);
Additional diplomas and certificates (if any);
Motivation essay coursework;
Recommendation letters;
Student resume (at the request of the university).
There is a huge competition among applicants to medical schools. That is why it is highly important to pass specialized admission tests and, in some cases, to successfully pass an interview with the admission committee of the university. In addition, having a background in healthcare or just working with people will be an extra benefit for you.
Employment Aspect
Higher medical education in the United States provides its students with many good career options. According to forecasts of American researchers, in the next ten years, unemployment will bypass the following industries: medicine, engineering, and education. Statistics and research surveys also show positive results: unemployment among young professionals will be around 4%, and it will be less than 2% among experienced doctors. What is more, medical experts can expect getting some of the highest wages varying from $48,000 to $64,000 per year. Therefore, if you still doubt whether medical education is worth of years spent in medical schools and universities, the above figure are the strongest arguments for you to reveal the truth.  So search for the medical school and send your application.
Want to know more about best paid jobs for students? Find a full list of jobs for college students can help to make money as well as a set of requirements to be met.
We hope to have answered all your questions; in case there is anything we have missed out or you need further elaboration. Feel free to contact us - and our online service will help you with motivation essay writing (copyright is a guarantee) as well having an application successfully submitted. We will consult you on medical school requirements and will help you have the highest chances of being accepted.