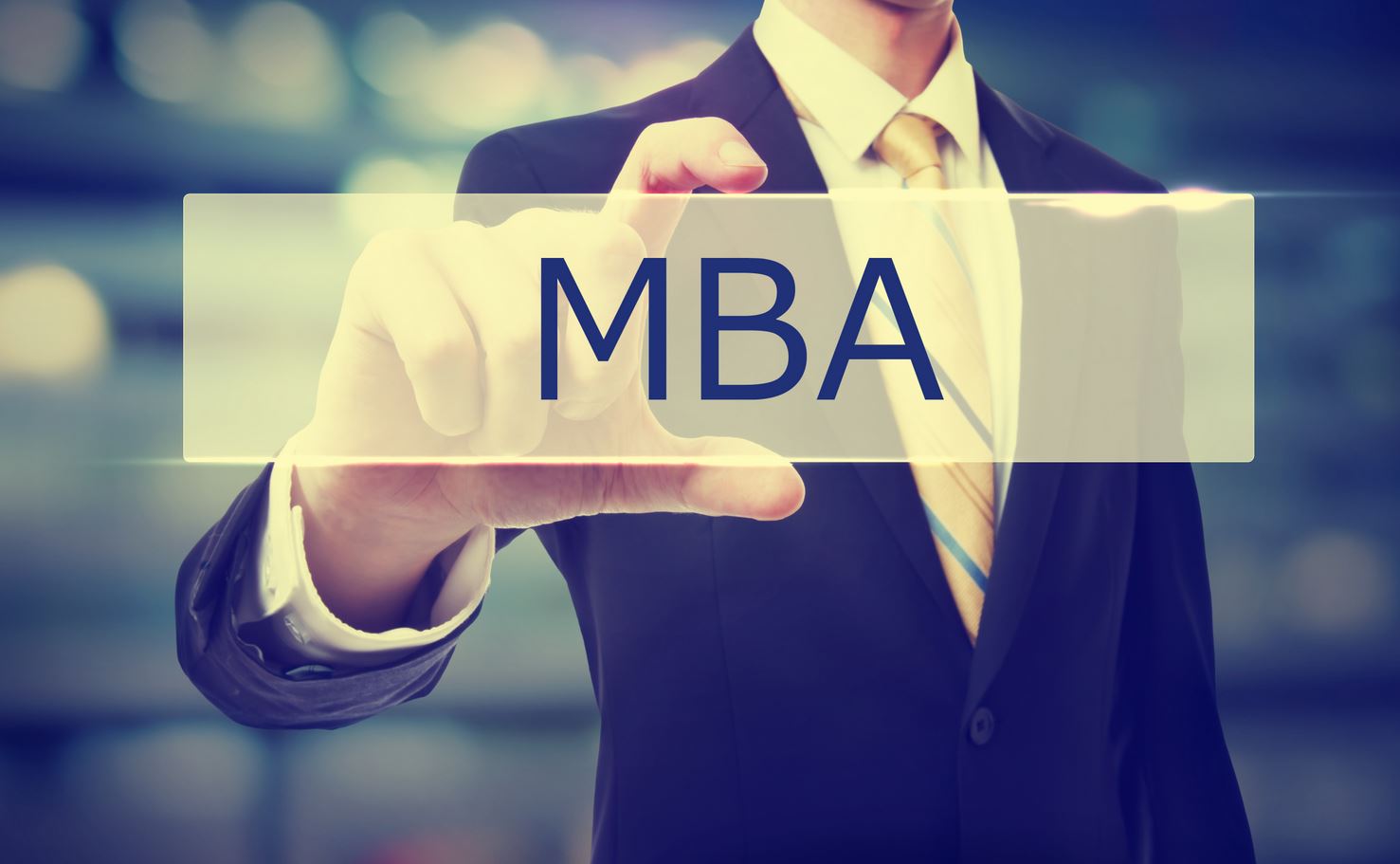 Many modern graduate business programs require all applicants to submit MBA essays as an important part of their application process. Follow winning MBA essay tips or guidelines to succeed. The admissions committee uses this paper and other parts of applications that candidates send to determine if they're a good fit for its b-school.
Your well-written MBA essay increases your chance to be accepted by top schools and stand out among other students. Why use MBA application essay tips? They help you write the best academic essay with your unique personal story with no hard work or time losses.
Why does a business school program requires it?
What do business schools look for in your MBA essay? They want to read it for different reasons because it helps them determine if you have the traits or skills necessary to succeed in your future career or their programs. Admissions committees want to:
Review how you write through your answers to questions;
Get a better sense of you as a person;
See your qualities that they're looking for.
Show how you write
Why do committees want to see how you write? Show your important communication skills (clarity, English fluency, style, concision, or others) because they important for your real success in any business school. They require original writing samples to examine your ability. In your MBA essay, get all major points across concisely, elegantly, or straightforwardly to impress readers who may question this ability.
Give a sense of your personality
Your MBA essay tells admissions officers about you through everything you say or how you do that. Can you reflect on your past mistakes or challenges? Are you self-aware? Demonstrate them your insight into your educational or other goals, answer questions about your career, personality, or life experience to help them evaluate your level of personal insight or critical thinking.
You can have multiple accomplishments. To succeed in your business school, you need to:
Work well with other students;
Fit a specific campus climate;
Contribute to its diversity in many ways.
Your MBA essay is the best place to discuss personal experiences or backgrounds if they're unique, can help you differentiate yourself from others, or provide a fresh perspective.
Why showcase your qualities?
Your MBA essay is an effective way to showcase important traits or qualities that business schools want to find in applicants:
Community involvement;
Leadership skills;
Communication skills;
Problem solving;
Strong sense of ethics;
Clear goals.
Some traits may not be apparent in your resume. That's why your MBA essay is your great chance to elaborate on how you develop or cultivate these skills in yourself.
How to choose your topic?
In most cases, applicants are assigned MBA essay topics or asked to answer specific questions in their piece of writing. Some business schools allow you to offer your own topic or choose from a short list of provided ideas or their suggestions. How to make this important choice?
If you have the opportunity to select your unique MBA essay topic, make strategic choices because they will let you highlight your prominent or strong qualities. Feel free to demonstrate your leadership skills, define future career goals, or your ability to overcome difficult life obstacles.
You may submit your optional MBA essay. You can write about everything you want in it. Whatever subject you select, choose interesting stories to support your answers to specific questions or your topic effectively. Your MBA essay must be focused and feature your personality.
Common topic suggestions
Although topics vary from one business school to another, there are common questions or suggestions that most of them have:
Your reasons to attend your chosen business schools;
Your long-term or short-term career goals;
What you want to do with your degree or how it can help you achieve goals;
Your weaknesses or strengths;
Major accomplishments, challenges, or failures;
Your response to adversity;
Your leadership potential.
Why answer questions?
Not answering asked questions is one of the biggest mistakes of many applicants when writing their MBA essay. If questions ask you about professional goals, focus on them. If they ask you about failures, discuss your mistakes. Stick to your chosen subject because your MBA essay should be concise, logical, focused, or direct from its start to finish.
Focus it on yourself because it must introduce personal traits. You can describe your experiences of helping others, learning from people, admiring someone else, but they all should support your unique story where you're the main character.
Helpful MBA application essay tips
As with other academic assignments, you need to carefully follow all instructions to write your winning MBA essay. How can MBA application essay tips help you? They can teach you answer assigned questions concisely, pay attention to word counts, make your essay grammatically correct or readable.
Avoid using crazy fonts or special formats because everything should be professional and simple, ensure that your MBA essay has no errors or typos. Give yourself enough time to write the best one. You don't want to lose other applicants only because you fail to meet important deadlines or lack enough time to do your best.
More guidelines to help you
Use these MBA essay writing tips to win:
Reflect on your accomplishments, goals, weakness, strengths;
Research your chosen business school;
Create your outline to organize all ideas before you get started;
Avoid being too academic;
Use personal stories or anecdotes to make your MBA essay more original;
Be detailed or specific;
Keep it real;
Be creative to make it more interesting;
Answer assigned questions.
Why research any school? It can help you get a better understanding of its culture, mission, approach, or programs to reflect them in your MBA essay. Don't treat it as your term paper. Introduce or market yourself in this essay. Use examples if you want to support your statements, impress readers and stay honest to make your MBA essay successful.
MBA essays tips ask you hook readers with your introduction to keep them all interested or make your writing stand out. Your number one rule is to answer questions. When you finish your essay, ask other people to proofread it and determine whether you succeeded to answer them. Revisit your writing to adjust its focus if it has problems.
Effective ways to improve your content
Use these simple MBA essay tips to improve your content:
Stay original;
Balance your professional and personal details;
Keep your dairy;
Detail your working experiences clearly;
Pay attention to your grammar, words or terms, sentence construction, expression clarity.
Stay original
How to make your MBA essay original? Stay away from clichés because admissions officials want to know who you really are, so you should be honest to deeply reflect your unique experiences. Think about your responses to questions.
Balance your personal and professional traits
There's no standard template or perfect mold to fit your MBA essay, but you should try to avoid writing what you think admission officers want to hear. Follow your instincts. Consider unique elements from your personal life to shed light on your pursuits, accomplishments, or passions to find your balance between professional and personal details. Recollect anecdotes or stories from your childhood. They should convey something relevant to MBA essay questions.
Pay attention to crucial elements
Your essay will be successful only if it has proper grammar, terms or words, sentence construction, or expression clarity. They all speak about you, even if they're minor. Most students have to juggle their application among other responsibilities or tasks that make it challenging to succeed. What can help you?
Plan everything appropriately;
Stay focused;
Take enough time to review, draft, edit your MBA essay;
Ensure that the image you want to project isn't ruined by unclear sentences, inaccuracies, acronyms, or technical jargon;
Answer all questions;
Reflect your assigned word limit.
Keep your diary
If you aren't a keen writer, keep your dairy to capture all interesting thoughts or ideas because it proves to be helpful for your winning MBA essay. Bullet points are better than full sentences. It takes several weeks to prepare all application components, and you may rewrite everything a few times to improve final results.
Detail your working experiences clearly
Committee members want to understand your professional experiences or responsibilities because they're significant assets that you can bring into your classroom. Describe your work in concrete or specific examples. Provide a detailed description of your company, structure, product, or market, underline your strong sides, focus on your potential areas of improvement.
When to turn to online experts
If you have problems with your MBA essay, you aren't alone because many applicants are in the same situation. Order this essay from our trained experts online. You get all guarantees, reserved rights, your successful admission, customer satisfaction, timely delivery, and much more.